Following news of Facebook's significant data breach, many users of the site and app checked which third-party apps they had linked to their personal pages to see how much of their data could have been mined.
A company called Cambridge Analytica used data from more than 50 million Facebook users to promote a political agenda. On Monday, the Federal Trade Commission announced it had opened a "nonpublic investigation" into the privacy and data practices of Facebook for the breach.
Apps connected to Facebook can use information such as names, photos and usernames, plus public information like age and gender. Facebook has been acquiring companies and gathering user information for more than a decade; below are just five of the many companies Mark Zuckerberg has acquired.
Messenger
Facebook's external messenger app is the new and improved version of Facebook Chat. The app was released for iPhone, Android and Windows devices. The app has gotten more sophisticated over the years and now allows users to video and voice-call in addition to chatting. Users on the app can even send money through Messenger if the user provides a credit card number or PayPal login information.
Instagram
The photo-sharing app was acquired by Facebook in 2012 when the app had just 30 million users. Facebook bought the company for $1 billion in cash and stock, then updated the privacy policy for the app about four months later. Profiles and anything posted to the app is collected by Instagram, according to its privacy policy, and that information is shared with business partners and "people who help us provide Instagram to you."
WhatsApp
Facebook made another big purchase in 2014 when it acquired messaging and calling platform WhatsApp. WhatsApp's privacy policy says users give it access to their account information and contacts, in addition to information like usage and connection information.
Oculus
Mark Zuckerberg took to Facebook to announce that his company would acquire Oculus VR in 2014. Oculus collects information shared between users on the company's services along with names, emails, phone numbers and ages. The company also notes information on a user's location, IP address, device type and more.
Masquerade
In an attempt to catch up with competitor Snapchat, Facebook acquired the app Masquerade, or MSQRD. The app offers face tracking and adds three-dimensional animations to users' faces. The privacy policy for Masquerade is hosted on Facebook's website. The app collects information that is shared when users sign up for the app as well as content that is created through the app like photos and videos.
Facebook did not return Newsweek's request for comment.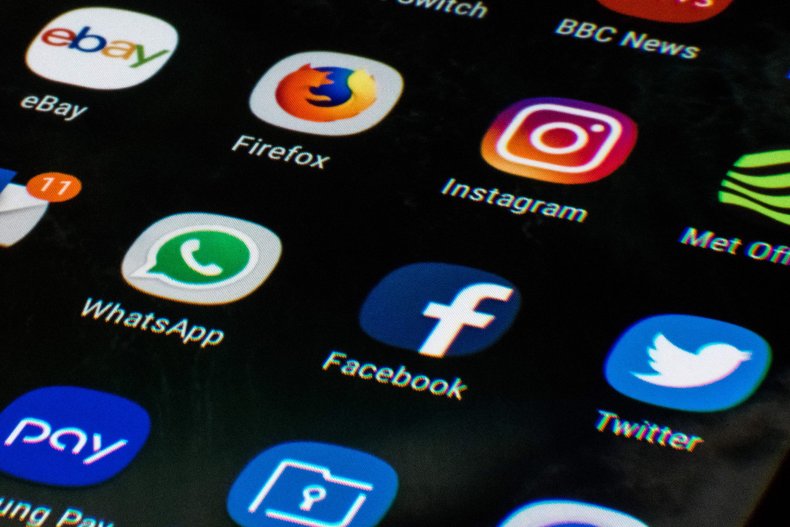 ​​