Ukraine is working on new legislation that will widen its mobilization net as casualties mount in Russian President Vladimir Putin's full-scale invasion of the country, an official has announced.
Ukrainian lawmaker Mariana Bezuhla announced the bill's preparation in a statement on Facebook, saying that if signed into law, it will expand the pool of people who can be drafted to fight in the military. Oleksandr Zavitnevych, the head of the parliamentary committee on national security and defense, confirmed to RBC-Ukraine that preparation for the legislation was underway.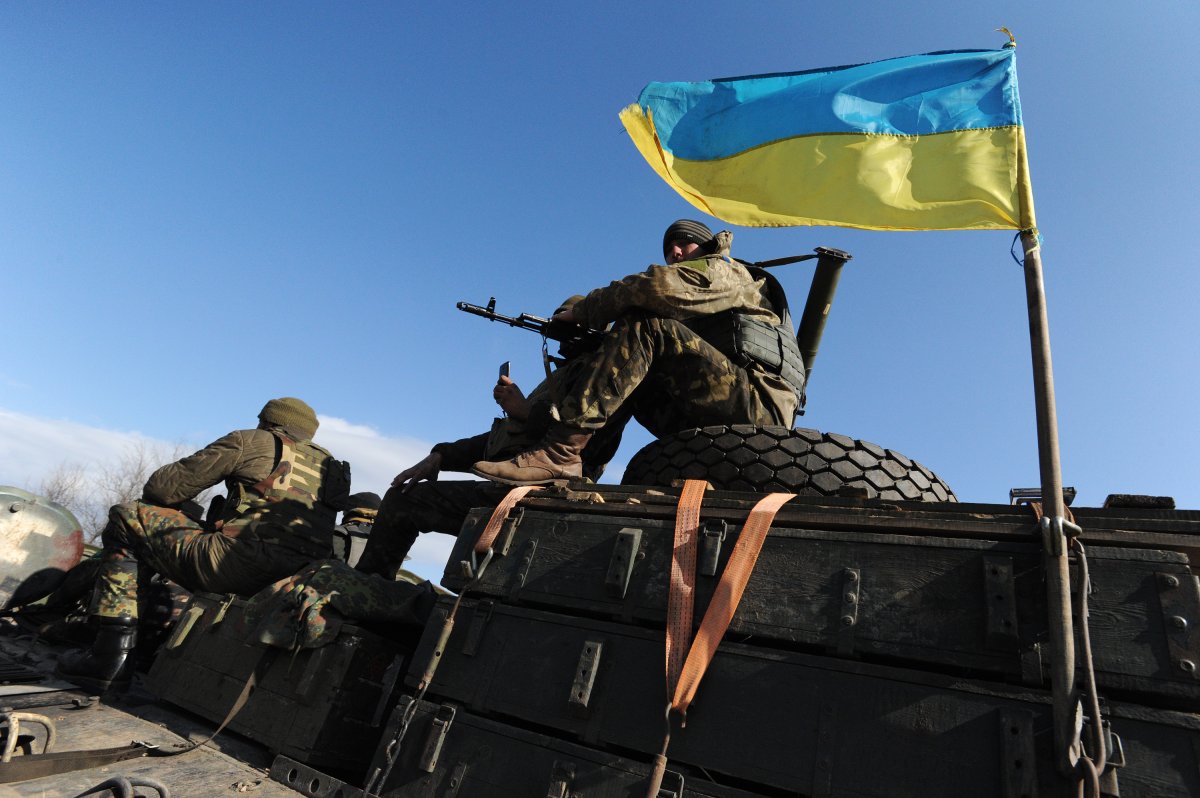 It comes nearly 21 months into Putin's full-scale invasion of Ukraine and as casualties on both sides grow amid intensifying clashes in Avdiivka, an industrial hub in Ukraine's eastern Donetsk region.
In October, Russia mounted its biggest offensive in months in an attempt to capture Avdiivka, pouring in thousands of troops, tanks and armored vehicles. Moscow is said to have accumulated around 40,000 troops for a fresh assault on the town, which is considered to be the gateway to the city of Donetsk.
The changes to Ukraine's conscription laws are expected to eliminate the possibility of avoiding being drafted by obtaining a second or third higher education or higher military education.
The list of persons who can be drafted would also be expanded to include those who served in the armed forces of other states before acquiring Ukrainian citizenship and those who were convicted of committing a criminal offense.
On November 19, Petr Gorbatenko the commander of the 1st Assault Battalion, 3rd Brigade of the Armed Forces of Ukraine, called for the military to be replenished with younger conscripts.
Newsweek has contacted Ukraine's Foreign Ministry via email for comment.
Ukraine, like Russia, largely avoids releasing casualty figures for its own forces. However, they are substantial, Western intelligence estimates suggest.
The U.S. Defense Intelligence Agency assessment leaked in April estimated that Ukraine had suffered 124,500-131,000 casualties, including 15,500-17,500 dead and 109,000-113,500 wounded.
In November 2022, General Mark Milley, chairman of the Joint Chiefs of Staff, said that the two sides' casualties at that point had already both exceeded 100,000, in addition to up to 40,000 civilians.
Figures released by the General Staff of the Armed Forces of Ukraine on Monday state that Russia lost 640 military personnel in the past 24 hours, bringing the total number of Russian casualties since February 24, 2022, to 319,210.
Newsweek couldn't independently verify the figures. Estimates of casualty numbers vary, with Kyiv's figures usually exceeding those of its Western allies. Russia rarely releases information on troop losses, but in September 2022, Russian Defense Minister Sergei Shoigu said 5,937 troops had been killed in the war.
Do you have a tip on a world news story that Newsweek should be covering? Do you have a question about the Russia-Ukraine war? Let us know via [email protected].
Uncommon Knowledge
Newsweek is committed to challenging conventional wisdom and finding connections in the search for common ground.
Newsweek is committed to challenging conventional wisdom and finding connections in the search for common ground.