A Ukrainian soldier's acoustic rendition of a Metallica song using a traditional instrument has gone viral.
In the video posted across social media, the soldier is surrounded by others in a room as he plays "Nothing Even Matters." The hit song was released in 1992 and is one of the heavy metal band's best-known tracks.
The soldier plays the powerful song on a bandura, a traditional Ukrainian stringed instrument that is shaped like a guitar but sounds like a harp. First posted to TikTok and then later shared to X (formerly Twitter), the video of the soldier playing has received more than 5 million views.
Newsweek contacted Metallica's representatives by email for comment.
Commenters on social media were moved by the soldier's rendition.
"Soldiers with enough soul to love life, but with the current situation they have to go to the battlefield and live and die without knowing what to expect, praying for world peace to come soon," posted one person.
Another wrote: "I love that the first time I ever heard this instrument is with this song."
A third said: "Very talented. A beautiful song. Not easy to play the bandura."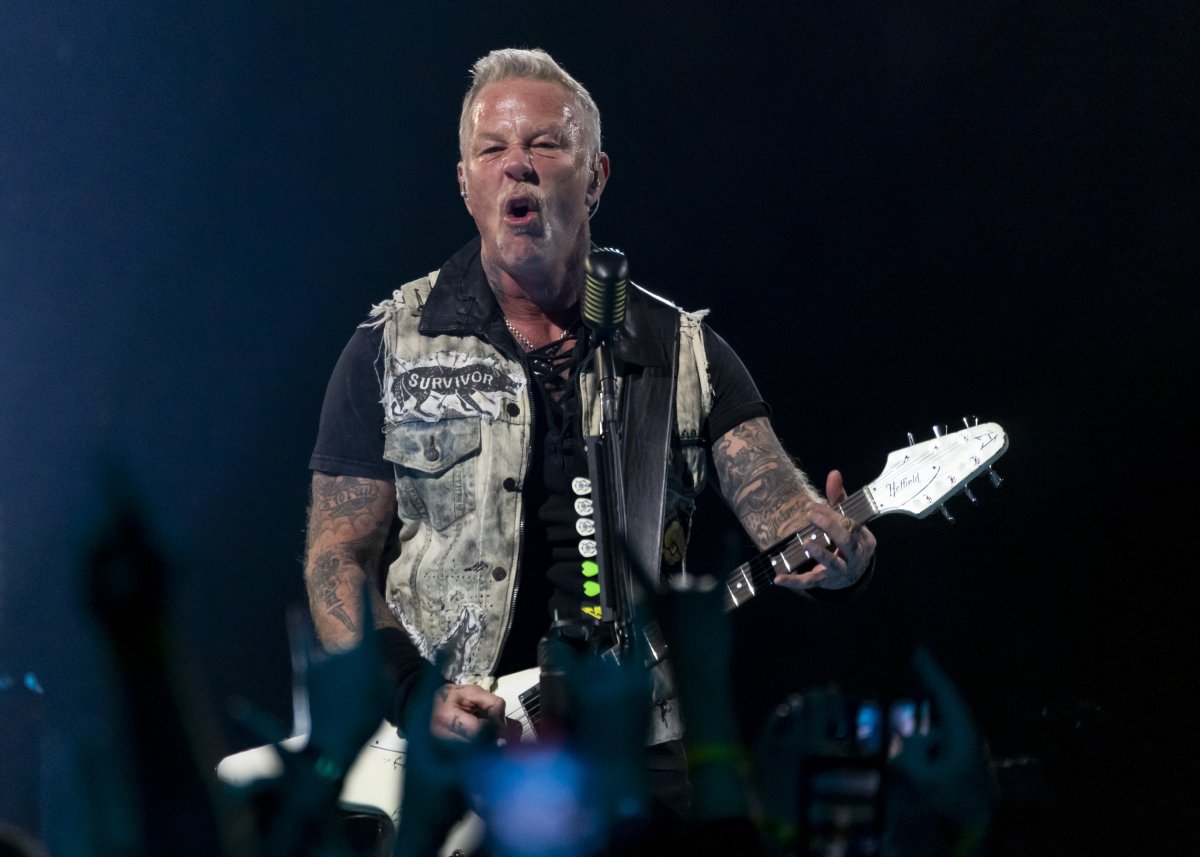 Ukrainian forces have been engaged in an almost two-year war with Russia after it invaded in February 2022. The country's president, Volodymyr Zelensky, recently warned that Russia will soon be launching "more powerful" strikes and noted that Ukrainians are growing "fatigued" by the conflict.
"As winter approaches, there will be more Russian attempts to make the strikes more powerful," Zelensky said in his daily evening address on Saturday. "It is crucial for all of us in Ukraine to be 100 percent effective. Despite all the difficulties. Despite all the fatigue. Despite any attempts to weaken Ukraine."
Earlier this year, Metallica's singer, James Hetfield, visited injured Ukrainian soldiers in a hospital in his hometown in Colorado.
Hetfield paid an impromptu visit to soldiers Roman Denysiuk and Igor Voinyi who had been brought to the Vail Health Hospital after being injured. They were brought over by the nonprofit Limbs for Liberty and met the Metallica singer in May.
"It was unexpected," Voinyi told the Vail Daily newspaper. "I didn't even believe it at the first moment that it was him. It was very short, but it was a very warm meeting. It would be nice to meet him at a campfire and have a drink, instead of the hospital."
Hetfield "wished the men luck and get better soon," according to the paper's story.
Uncommon Knowledge
Newsweek is committed to challenging conventional wisdom and finding connections in the search for common ground.
Newsweek is committed to challenging conventional wisdom and finding connections in the search for common ground.