Pat Sajak's announcement that he will be retiring as the host of Wheel of Fortune has sparked a flood of social media posts from devastated fans.
On Monday, the beloved TV personality, 76, took to Twitter to announce that he would be bowing out of the role he has held since 1981 after the show's upcoming 41st season, which starts in September.
"Well, the time has come," Sajak wrote. "I've decided that our 41st season, which begins in September, will be my last. It's been a wonderful ride, and I'll have more to say in the coming months. Many thanks to you all. (If nothing else, it'll keep the clickbait sites busy!)"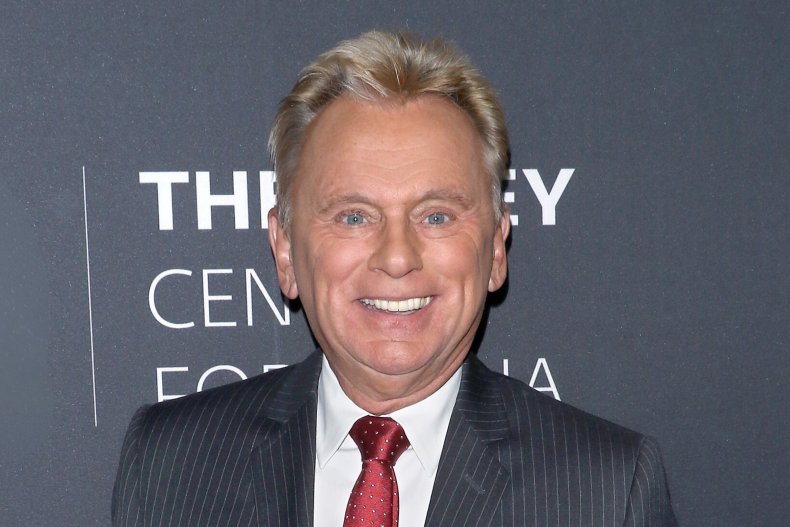 In a statement shared with multiple media outlets, Suzanne Prete, executive vice president of game shows at Sony Pictures Television, revealed that Sajak would remain onboard as a consultant for the next three years.
"As the host of Wheel of Fortune, Pat has entertained millions of viewers across America for 40 amazing years," Prete said. "We are incredibly grateful and proud to have had Pat as our host for all these years and we look forward to celebrating his outstanding career throughout the upcoming season."
"Pat has agreed to continue as a consultant on the show for three years following his last year hosting, so we're thrilled to have him remaining close to the Wheel of Fortune family!" Prete added.
Sajak's announcement brings to an end an era that saw the presenter become a mainstay in American TV alongside Wheel of Fortune co-host Vanna White, who joined the show in 1982. Sajak took over the reins from Chuck Woolery, who hosted the show when it first launched in 1975.
A host of fans expressed their devastation and shared memories as they prepared to say goodbye to Sajak as the face of Wheel of Fortune after more than four decades at the helm.
"Pat, the show will not be the same without you," tweeted author Carol Roth. "Glad we get one more season! Thank you for all the great memories and entertainment and I hope that means more time for your great Twitter content."
While one Twitter user simply called Sajak a "legend," conservative social media influencer Carmine Sabia wrote: "Some of my fondest memories were of watching you and Vanna and Wheel of Fortune with my Mom (RIP). You brought much happiness to many people."
"Wow—never thought this day would come even though logically it's inevitable," said another fan, DareW. "You, Vanna & the Wheel are an institution. It will be an end of an era. But we have one more season so it's too early to say goodbye."
"Thanks for the memories, Pat," another responded. "Things come and go, but you were always there on my TV at 6:30pm. A familiar face to the 'latch key' generation, and beyond. You will be missed. Enjoy your retirement."
"I was 10 years old when you began that ride," wrote another viewer. "Admired you as a boy, and I admire you as a grown man. Thank you for your service, both on our television, and to our country."
Blogger Ed Morrissey also shared a message, writing: "Well, the time has come to thank @patsajak for decades of classy entertainment and fun. You and @TheVannaWhite have been absolute treasures. Well done, sir, and may you enjoy your retirement at the end of the next season."
In September 2021, Sajak hinted at retirement plans, telling Entertainment Tonight: "We're certainly closer to the end than the beginning. I'd like to leave before people tune in and look at me and say, 'Ooh, what happened to him?'"
"I wouldn't bet on seeing us in, like, 10 years, I would say," Sajak added. He then asked White, who was also present for the interview at the time: "Is that fair?"
White, who marked 40 years on the show last year, responded: "Probably, yes."
Over the decades, the pair have developed the kind of partnership rarely seen in the entertainment world.
"He's like my brother," White said of Sajak. "He's funny. I mean, we could finish each other's sentences if we wanted to. We know each other that well."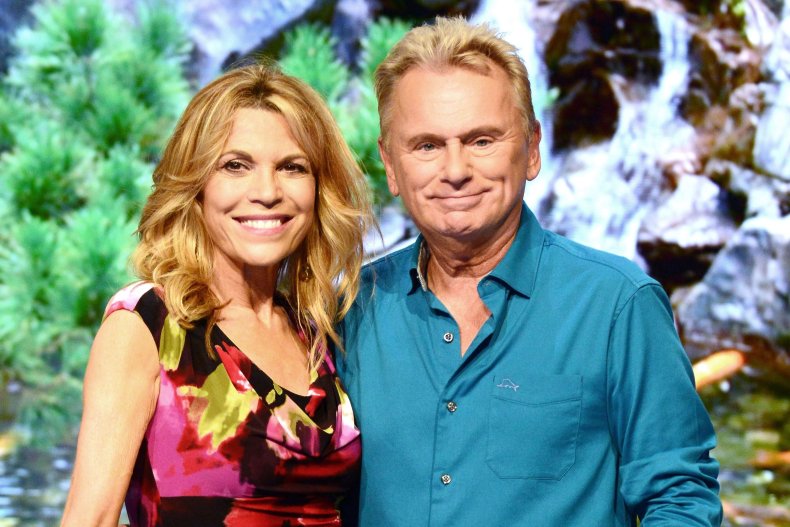 Sajak's run on Wheel of Fortune has not been unbroken. He took a break in 2019 to undergo surgery for a blocked intestine. As he recovered, White stepped up to host the game show for three weeks.
Speaking of White's efforts, Sajak told Good Morning America: "What a trooper. And I'm not being condescending in any way 'cause it would've been well within her rights to say, 'Wait a minute, this is not what you're paying me for. This is not what I do. And I'd rather not.' But she's a team player. And she was very nervous and not comfortable."
After she took on the hosting role, White admitted to ABC News that the experience "felt weird" without Sajak on the Los Angeles set.
"It's not the same—we are a team. We're together," she said. "Those three weeks without him were very hard. I really missed him. I just can't imagine doing this show without him, you know? And I hope he feels the same with me."