NASCAR favourite Chase Elliott was absent from Sunday's NASCAR Cup Series Race at World Wide Technology Raceway after he was suspended for deliberately crashing into Denny Hamlin within the Coca-Cola 600 final week. 
While most drivers have seemingly supported the disciplinary determination, a remark from NASCAR president Steve Phelps forward of this previous weekend's race has left some followers confused.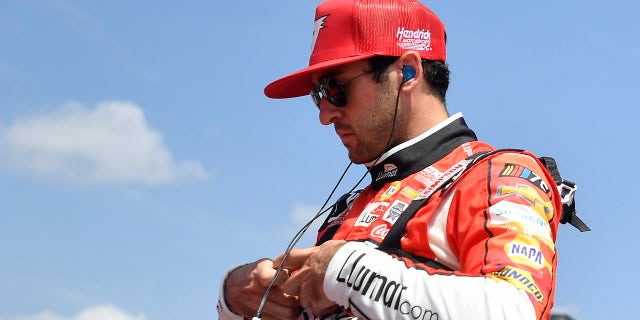 According to FOX Sports' Bob Pockrass, Phelps stated Saturday that the choice to droop Elliott was based mostly on the precedent that had been set when Bubba Wallace was suspended in October after he crashed Kyle Larson on the NASCAR Cup Series race at Las Vegas Motor Speedway.
NASCAR HITS STEWART-HAAS RACING WITH 'SEVERE PENALTY' OVER COUNTERFEIT PART: 'WE DON'T TAKE THESE LIGHTLY'
"It can be tough to have a dialog with Denny or Bubba or another person and say, 'Hey, it was not OK for Bubba to do it and it's OK for Chase to do it," Phelps told Pockrass.
"We hate it but it's a call we needed to make."
It was Phelps' ultimate comment that left followers scratching their head. 
"So if I'm reading this right, Phelps really didn't want to suspend Elliott. I'm assuming they didn't want the backlash," one person wrote.
"Why would they 'hate' making the right call? He deserved the suspension 100%," one other person responded.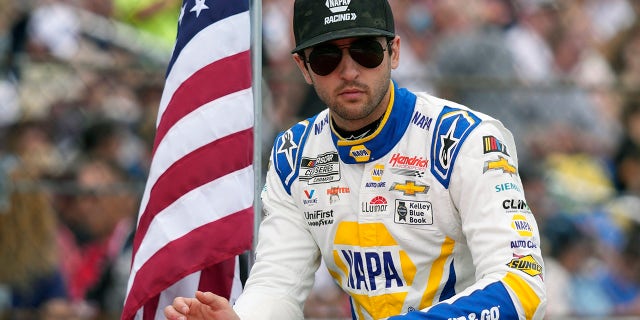 CLICK HERE FOR MORE SPORTS COVERAGE ON FOXNEWS.COM
Hamlin says he was proper rear hooked by Elliott on Lap 186 of the race at Charlotte Motor Speedway. Hamlin and Elliott have been side-by-side when Hamlin compelled Elliott into the skin wall. Elliott then made contact with Hamlin's proper rear, forcing him head-on into the wall.
Hamlin instantly made the comparability to the incident involving Wallace and Larson and added that "he shouldn't be racing." 
Drivers have supported the choice to droop Elliott, who was voted NASCAR's hottest driver for the previous 5 seasons. 
"I'm just glad that NASCAR is consistent," Hendrick Motorsports driver William Byron stated Sunday. "I think that we've seen it in the past and it's a little bit different circumstances but similar. So I think just being consistent is good and I hope I'm never in those positions to have to encounter that or be on the losing end of it."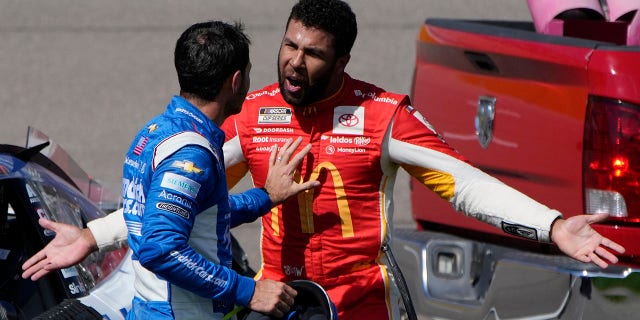 CLICK HERE TO GET THE FOX NEWS APP
"What happened to Bubba last year, very similar to what happened on Monday night," Ryan Blaney stated Sunday. 
"If you're going to make a call on one guy for doing some move, you have to be consistent on what you call on another guy for doing a move. That's just kind of what it is. It's good that they were kind of consistent in the calls for the exact same kind of retaliation and I think that's how it should be." 
Fox News' Ryan Morik contributed to this report.