Rep. John Garamendi is demanding the Justice Department examine the merger of the PGA Tour with Saudi-backed LIV Golf, whereas proposing laws to strip the group of its tax-exempt standing.
Garamendi, D-Calif., rolled out laws this week referred to as the "No Corporate Tax Exemption for Professional Sports Act," after what the congressman referred to as the Saudi Sovereign Wealth Fund's "surprise takeover" of the PGA.
PGA TOUR ANNOUNCES LANDMARK MERGER WITH SAUDI-BACKED LIV GOLF
That laws would finish the tax loophole that the PGA Tour advantages from to keep away from paying any federal company revenue tax.
Garamendi, throughout an interview with Fox News Digital, mentioned the PGA's exemption, if left untouched, "will now flow to the Saudi Arabian Sovereign Wealth Fund through their acquisition of LIV."
"The Saudi Sovereign Wealth Fund and MBS is going to get a tax break—an American tax break," Garamendi advised Fox News Digital, including that the PGA pays "no taxes, because under the tax code, it is a charity."
Garamendi defined that plenty of skilled sports activities leagues had tax-exempt standing for years, however have since relinquished that standing. 
TRUMP IN 2022 PREDICTED LANDMARK MERGER BETWEEN LIV GOLF, PGA TOUR
"PGA Tour Commissioner Jay Monahan should be ashamed of the blatant hypocrisy and about-face he and the rest of the PGA Tour's leadership demonstrated by allowing the sovereign wealth fund of a foreign government with an unconscionable human rights record to take over an iconic American sports league and avoid paying a penny in federal corporate income tax," Garamendi mentioned, including that the merger "flies in the face of the PGA Tour players who turned down hundred-million-dollar paydays from the Saudi-backed LIV to align themselves with the right side of history and human decency."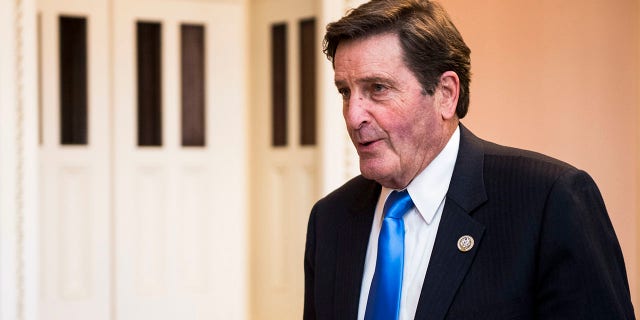 Garamendi mentioned "the notion that the Saudi Sovereign Wealth Fund would pay zero dollars in taxes on their blood money and potentially billions of dollars in profits while countless American families pay their fair share while struggling to make ends meet is ludicrous."
Garamendi described his new laws as "commonsense" that might "right this wrong and bring some much-needed accountability to this matter." 
MITCH MCCONNELL DOESN'T BELIEVE PGA TOUR MERGER WITH SAUDI-BACKED LIV GOLF HAS 'GOVERNMENTAL CONCERN'
Meanwhile, Garamendi mentioned the PGA-LIV merger "creates an international monopoly in which they effectively control all professional golf, or nearly all professional golf."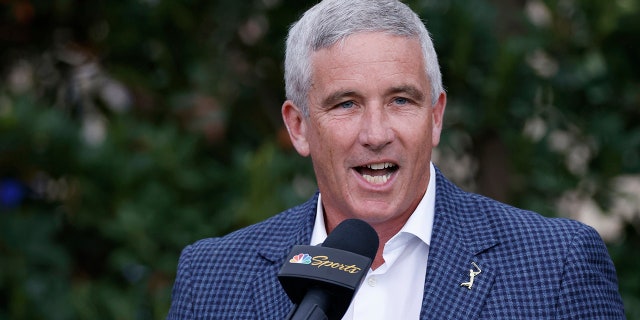 CLICK HERE FOR MORE SPORTS COVERAGE ON FOXNEWS.COM
"And when put it this way, it appears that the deal is such that Saudi Arabia controls a monopoly that controls professional golf," Garamendi mentioned. "And so from the viewpoint of a wannabe professional golfer, they basically are going to have to bend their knee to Saudi Arabia and say, Well, what can I join? Can I be part of this? And Saudi Arabia can say yes or no. And so and so it goes."
Garamendi mentioned Congress and even the European Union ought to "seriously look into this." 
CLICK HERE TO GET THE FOX NEWS APP
"I would hope that the Justice Department takes it up. I would hope the European Union does and I would certainly call upon my congressional committees, for example, the House Judiciary Committee," Garamendi mentioned.
Garamendi pointed to the Foreign Corrupt Practices Act, wherein a international authorities "uses a bribe to achieve a goal could be a financial goal, it could be a political goal."
"So what is this deal— right? What are the financial guts of this deal? Where's the money flowing?" Garamendi requested. "Follow the money."