The White House has warned that Russia was searching for to benefit from divisions throughout northern Syria because the United States' NATO ally Turkey launched a brand new offensive in opposition to the Kurdish-led, Pentagon-backed Syrian Democratic Forces (SDF).
Answering Newsweek's query throughout a digital press name Friday, National Security Council Strategic Communications Coordinator John Kirby mentioned that it was "a concern of ours right now that Turkish operations in northern Syria could have an effect on the SDF" and "could affect our ability to stay partnered with them on a daily basis."
And although he mentioned he didn't assume "there are larger concerns about strategic level cooperation with the SDF against a common threat, common enemy, and still a viable challenge in Syria, which is, of course, ISIS," he acknowledged it was probably that "the Russians will try to take advantage of whatever divisions they can for their own benefit."
While the U.S. helps the SDF in Syria's ongoing civil conflict, Russia has thrown its weight behind the nation's authorities, led by President Bashar al-Assad. The Syrian chief has contended with nationwide unrest since 2011, contending in opposition to rebels and jihadis in a marketing campaign during which the West has accused him of committing human rights violations.
"The Russians have been trying to capitalize on internal divisions from any number of actors inside and outside, in the neighborhood, to prop up the Assad regime to try to keep their toehold in the Middle East through Syria, and to continue to support Mr. Assad's war on his own people," Kirby added.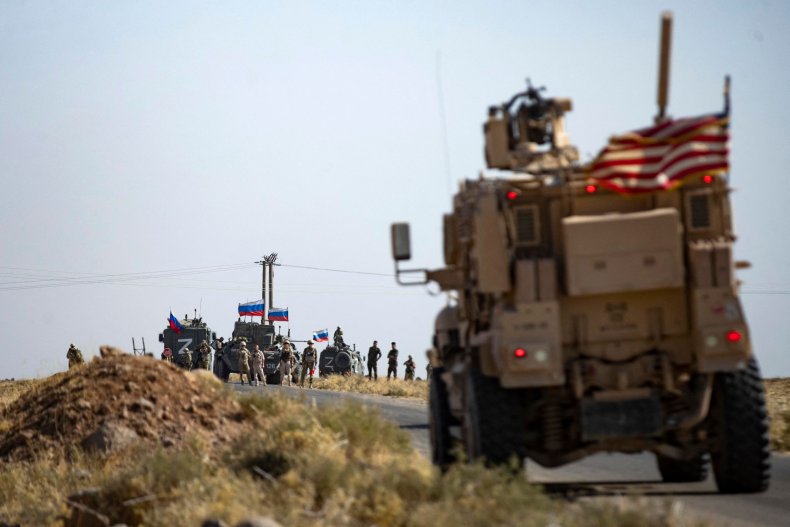 The divisions have been notably pronounced in latest weeks as Turkey launched "Operation Claw-Sword," conducting tons of of strikes in opposition to targets suspected of getting ties to the Kurdistan Workers' Party (PKK) in northern Syria and Iraq. Targets included SDF positions as Ankara thought of the group and its People's Protection Units (YPG) faction to be tied to the PKK.
The strikes got here in response to a lethal November 13 suicide bombing in Istanbul that Turkish authorities have blamed on the PKK. The U.S., which additionally considers the PKK to be a terrorist group, has declined to confirm attribution for the bombing, whereas the SDF has rejected any ties to the assault.
The assault additionally prompted new warnings by Turkish President Recep Tayyip Erdogan of a possible fifth cross-border offensive in opposition to areas held by each the SDF and Syrian navy.
Speaking to Newsweek earlier this week, officers on the Turkish Embassy in Washington, D.C., acknowledged that "Operation Claw-Sword" has been "carried out in strict alignment with international law, notably Türkiye's right to self-defense under Article 51 of the U.N. Charter as well as the relevant resolutions of the U.N. Security Council on combatting terrorism."
"We are guided by the ultimate goal of ensuring the protection of the Turkish borders and striking at the root of terrorism," the officers added. "Terrorist shelters, hideouts, fortifications, their so-called HQs and training centers constituted legitimate targets in this regard. Thanks to this well-planned and executed operation, no civilians in the area lost their lives."
But, whereas Ankara accused Kurdish factions of concentrating on civilians, the SDF has argued that it was Turkey that did so, and that Ankara's actions had been aiding ISIS by destabilizing the scenario in northern Syria.
These considerations had been expressed earlier this week by two senior SDF officers, Newroz Ahmed and General Mazloum Abdi, in back-to-back digital briefings. Faced with the looming chance of a brand new offensive by Turkish troops and Syrian insurgent companions, each officers warned that the worldwide neighborhood, together with the U.S., was not doing sufficient to discourage Turkey from following via with its warnings.
They additionally confirmed an SDF assembly with Russian navy management in Syria at a time when Moscow has sought to determine an association that may reconcile the SDF and Damascus, in addition to normalize ties between Assad and Erdogan.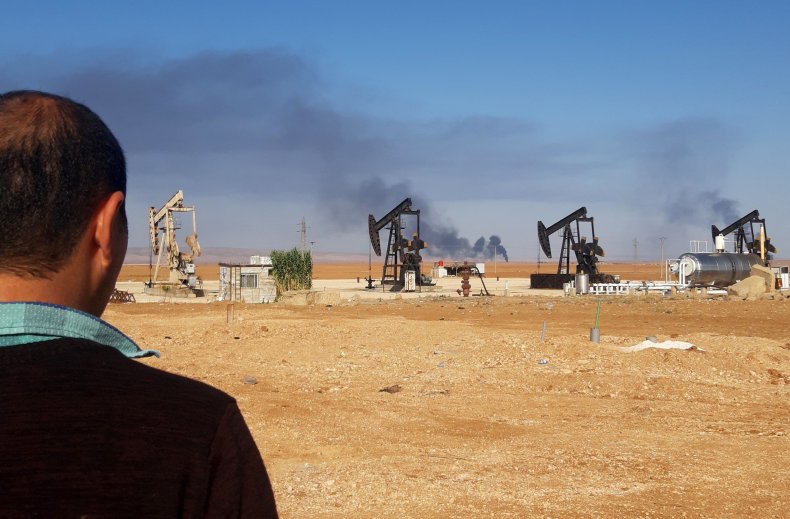 As the scenario deteriorated, the SDF introduced a suspension of cooperation with the U.S. and worldwide coalition companions within the struggle in opposition to ISIS. Reached for remark, Sinam Mohamad, consultant of the SDF's political wing, the Syrian Democratic Council, in Washington, D.C., shared with Newsweek remarks by SDF General Command member Mahmoud Barkhdan, who mentioned latest Turkish strikes pressured the group "to stop operations against ISIS cells for several days."
"But today we started preparing a new schedule to start pursuing ISIS operations in coordination and participation with the coalition, starting tomorrow," Barkhdan mentioned, with Mohammad confirming they had been set to renew Saturday.
"As for Damascus," Mohamad mentioned, "we don't have contact any with them so far."
The two sides have held a number of rounds of talks in an try and resolve their rival visions for governance in northern Syria, the place a Kurdish-led administration is searching for to keep up a sure diploma of autonomy from the central authorities. And the 2 sides have often labored collectively in opposition to Turkey and the insurgents it helps.
Newsweek has reached out to the Syrian Mission to the United Nations in New York for remark.
Signals have emerged, nevertheless, in latest months of potential progress in resetting relations between Ankara and Damascus, which had been severed as Turkey got here out in opposition to the Syrian authorities within the early levels of the civil conflict.
On Friday, Kremlin spokesperson Dmitry Peskov mentioned that "there is potentially such a possibility" that Assad and Erdogan may meet collectively within the Kremlin, marking what can be their first encounter for the reason that battle started.
Though Peskov mentioned there have been no particulars to talk of but, he acknowledged that, "of course, the Russian side is ready to facilitate this in every possible way."