Representative Adam Kinzinger, an Ilinois Republican, stated Thursday that House Minority Leader Kevin McCarthy "was over Trump until he wasn't" following the riot on the U.S. Capitol on January 6, 2021, and stated the Republican chief in the end helped revive the previous president's "political life."
Kinzinger's feedback on Thursday got here after the New York Times reported that instantly following the riot, McCarthy and Senate Minority Leader Mitch McConnell privately stated they believed Trump was accountable for inciting the actions on January 6. The newspaper reported that within the days after January 6, McCarthy claimed he would push the president to resign and that he informed Republicans that he had "had it with this guy," referring to Trump.
On Thursday, Kinzinger retweeted a submit from MSNBC host Joe Scarborough who shared the Times story and wrote: "'I've had it with this guy.' ~Kevin McCarthy after January 6th vowing to Republican leaders he would drive Trump from politics."
"100 percent true. McCarthy was over Trump until he wasn't, when he realized he needed him," Kinzinger wrote. "This picture 👇👇 literally resurrected Trumps political life. Thanks Kev."
Kinzinger shared an image of McCarthy and Trump on the former president's Mar-a-Lago membership in Florida that was taken in late January 2021, simply weeks after the assault on the Capitol. During the assembly — which occurred about two weeks after the House voted to question Trump for inciting the violence on the Capitol on January 6 — Trump's political motion committee stated the previous president agreed to assist McCarthy win again management of the House in 2022.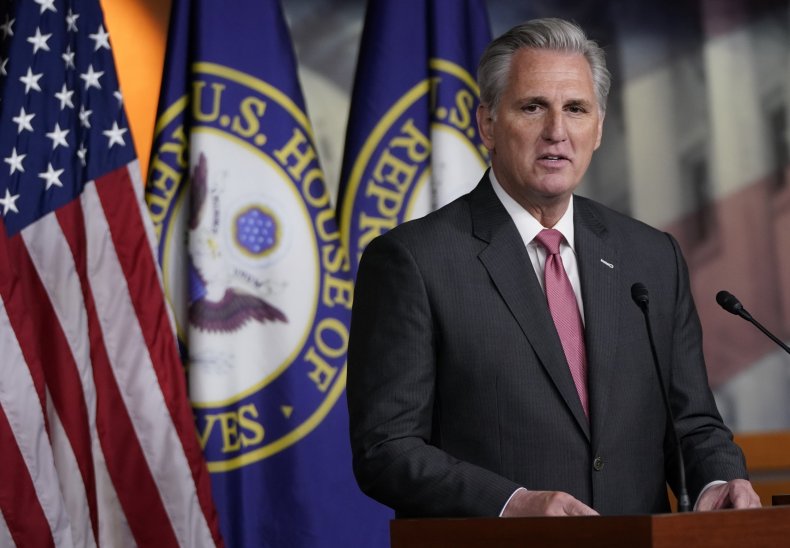 In a speech on January 13, 2021, McCarthy stated that Trump "bears responsibility" for the assault on the Capitol, however the Times reported on Thursday that privately McCarthy went "much further." In a January 10 dialog with Republican leaders, McCarthy stated "What he did is unacceptable. Nobody can defend that and nobody should defend it," in line with the Times. Mark Bednar, a spokesman for McCarthy, informed the Times that the Republican chief "never said he'd call Trump to say he should resign."
Newsweek has reached out to McCarthy's workplace for remark.
Kinzinger is certainly one of 10 Republicans who voted to question Trump in reference to the Capitol riot. He additionally — together with Representative Liz Cheney of Wyoming — is certainly one of two Republicans to sit down on the House panel investigating the January 6 assault. The Illinois Republican is a frequent critic of Trump and McCarthy. In February, Kinzinger blasted McCarthy over his response to the Republican National Committee's censure of him and Cheney.